Maui is the second largest of the Hawaiian Islands.  At 727 square miles, (1,882 sq. km), it's the seventh-largest island in the US.  With its lush mountain backdrops and long sandy beaches, who would not want to see it all?
Is it achievable to tour this diverse island only on foot?  YES!  With a little bit of leg power and creative thinking you can, and here's how to do it. 
We've searched the best forums, host to dedicated backpackers and budget vacationers to find resources for on-foot and inexpensive travel.  Here are some ideas:  
1. Rent a moped or bicycle.
There are many island rentals that rent mopeds and bicycles by the hour or day.  You can stay in one part of the island and explore on two wheels until you're ready to move on to another location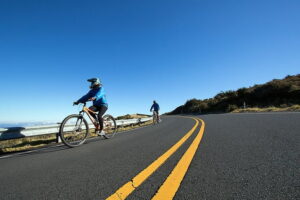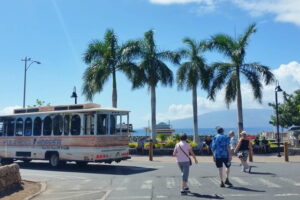 2. Use the Lahaina Shuttle.
The Lahaina shuttle runs from 9 a.m. to 10 p.m. daily.   It makes stops on the west side of Maui from Lahaina to K'anapali.  Stops include Whalers Village, Hilo Hattie clothing and accessories shop, the Lahaina Cannery Mall, the Wharf Cinema Center and the Lahaina-Kaʻanapali Sugar Cane Train.
3. Choose your accommodations in strategic locations
Stay within walking distance to local attractions, and a bus line if you plan on taking one.  Lahaina-town and South Kihei are some places to consider.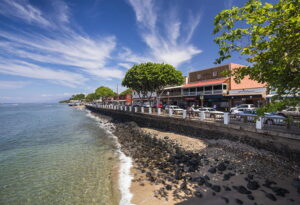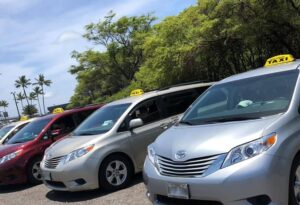 4. Take Ubers, taxis and Lyfts
Consider staying a few days exploring one part of the island, then taking a taxi or Uber to another side of the island for a few days, and so on.
Getting creative with your transportation and accommodations can open up new doors for travel that you may have never considered.